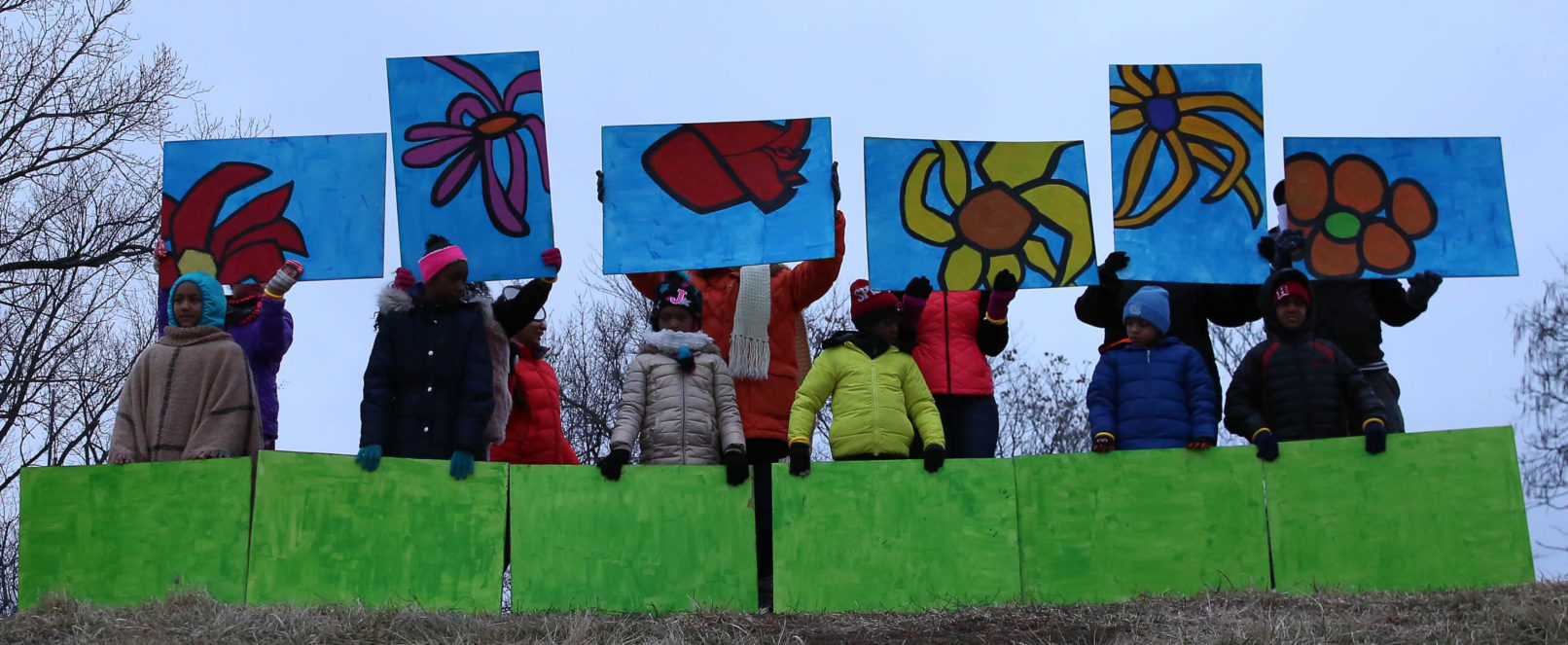 Not to Scale
VIDEO of live performance HERE
PERFORMANCE
On February 3rd, 2018, residents and other stakeholders of the Eastside neighborhood in Covington, Kentucky, climbed the Licking River floodwall to put on two live performances — one in daylight, featuring sound, color, and movement; the other after dark, featuring light and voice.
The eastern boundary of the neighborhood, the floodwall is the highest landform in Eastside, elevating anyone and anything on top of it to greater visibility. Community performers used this as their stage.
EASTSIDE MANIFESTO
In the course of developing the live performances for Not to Scale, Eastside neighbors identified such a clear vision for the future of their community, Mary Clare suggested, "You could write a manifesto!" This idea took as easy as a match to a spark. Drafters Michelle Slaughter and Brian Goessling shared ideas with their Eastside collaborators, Sharon Bass hand-wrote a template for screen print, and a manifesto was laid down. Calling out the history of withdrawal of resources from Eastside, celebrating the persistent beauty and strength of their place, and laying out seven areas of basic needs that have not been adequately met for decades, the manifesto calls on city leaders and other resources holders to prioritize their future.